Although this was originally offered as a holiday card, this snowman could go for Valentine's Day or give a double-dose of happiness as a late New Year/Valentine greeting. Especially if you never got around to sending out Christmas cards or the New Year's cards you planned to use after said holiday correspondence flake-outs!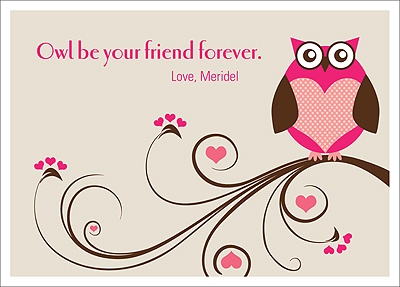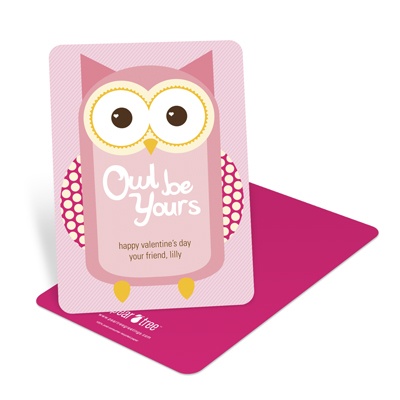 Attention all Chi-Os and trendsters who heart owls: these two designs are perfect for you.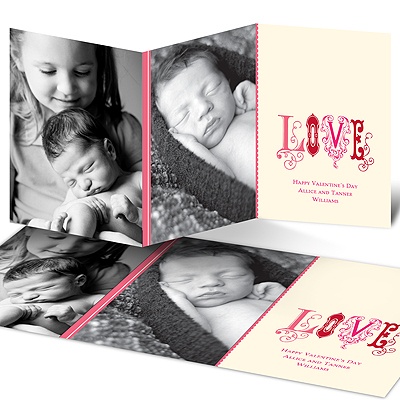 For the picture-perfect family. Tasteful triptychs.
Love brown, love sepia photos with brown designs. Love pugs. That's why I picked this. If you have a pug or three, this is for you.
Valentine's Day is less than three weeks away, kittens! Get your list together and get on it! Click the designs above for shopping information. XO!